Sailing tours with Yacht Eugenia
Events: 07.09.2019
First select the date for your cruise on the calender. There are no cruises on the days with dark background. Selecting a day with light background will bring a list of cruises available at that day.
You will gain access to ticket selection by clicking the appropriate Book -button.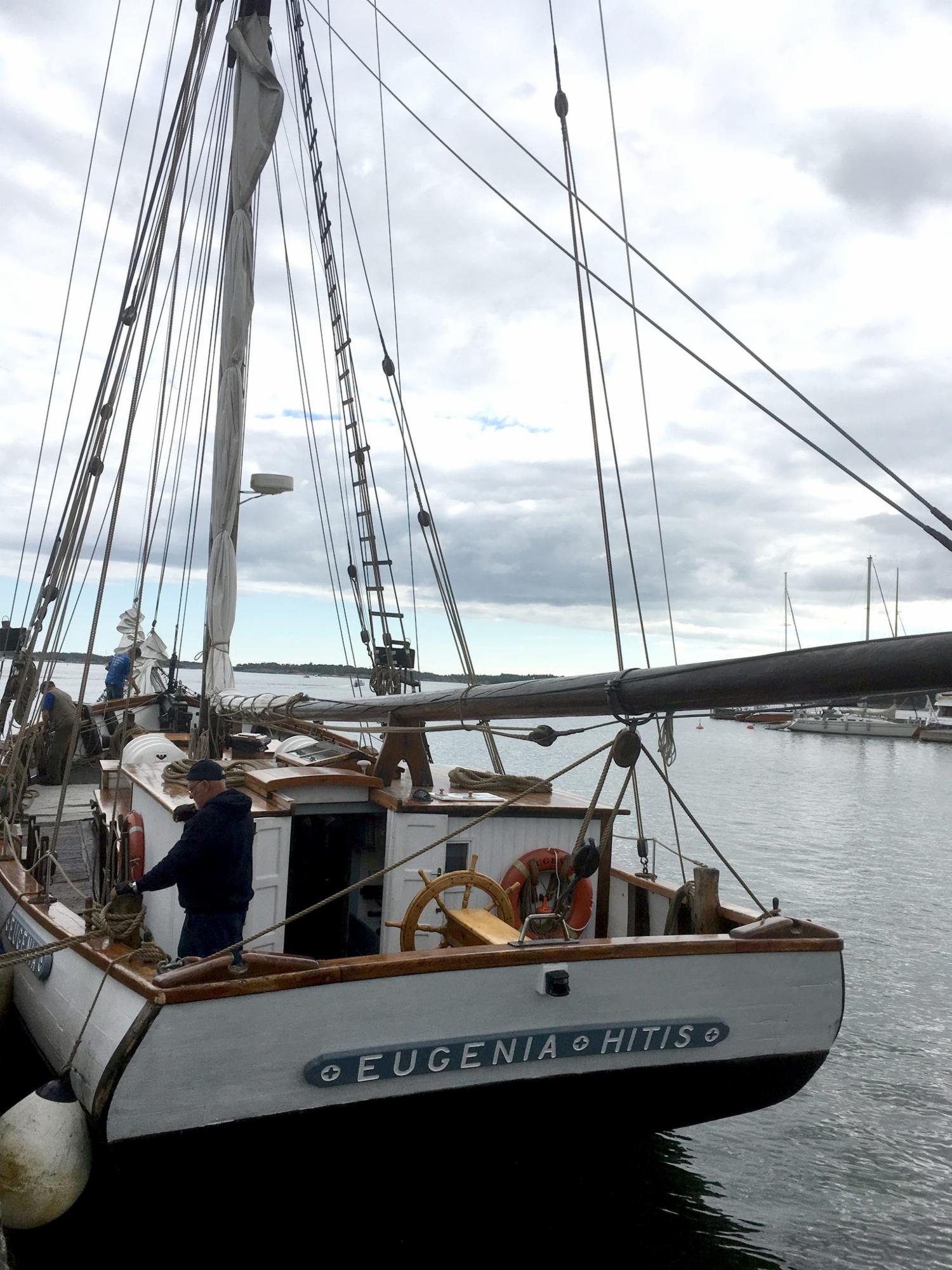 Yacht Eugenia will sail during the very popular September Open event in Dalsbruk on Saturday the 7th of September, at 11.00 and 13.00 hrs. Book your ticket in advance to ensure your place onboard. Price Eur 20/adult, Eur 10/child 4-12 years.
07.09.2019 11:00 - 12:50
07.09.2019 13:00 - 15:00