Sailing tours with Yacht Eugenia
Events: 18.05.2019
First select the date for your cruise on the calender. There are no cruises on the days with dark background. Selecting a day with light background will bring a list of cruises available at that day.
You will gain access to ticket selection by clicking the appropriate Book -button.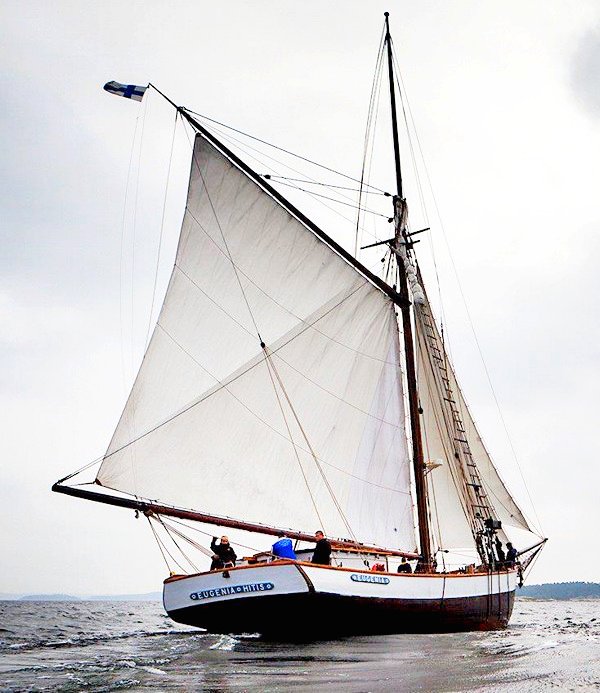 To sail and watch the migrating birds is to combine two very special experiences that only the archipelago can provide you in the spring. Come and join us for an unforgettable tour from Kasnäs harbour in Kemiönsaari. Price is 55 €/adult, 22,50 €/ child (4-12 years) including coffee, juice and a bun.
18.05.2019 10:00 - 13:00