Traditional sailing from Nauvo to Hanko or Uusikaupunki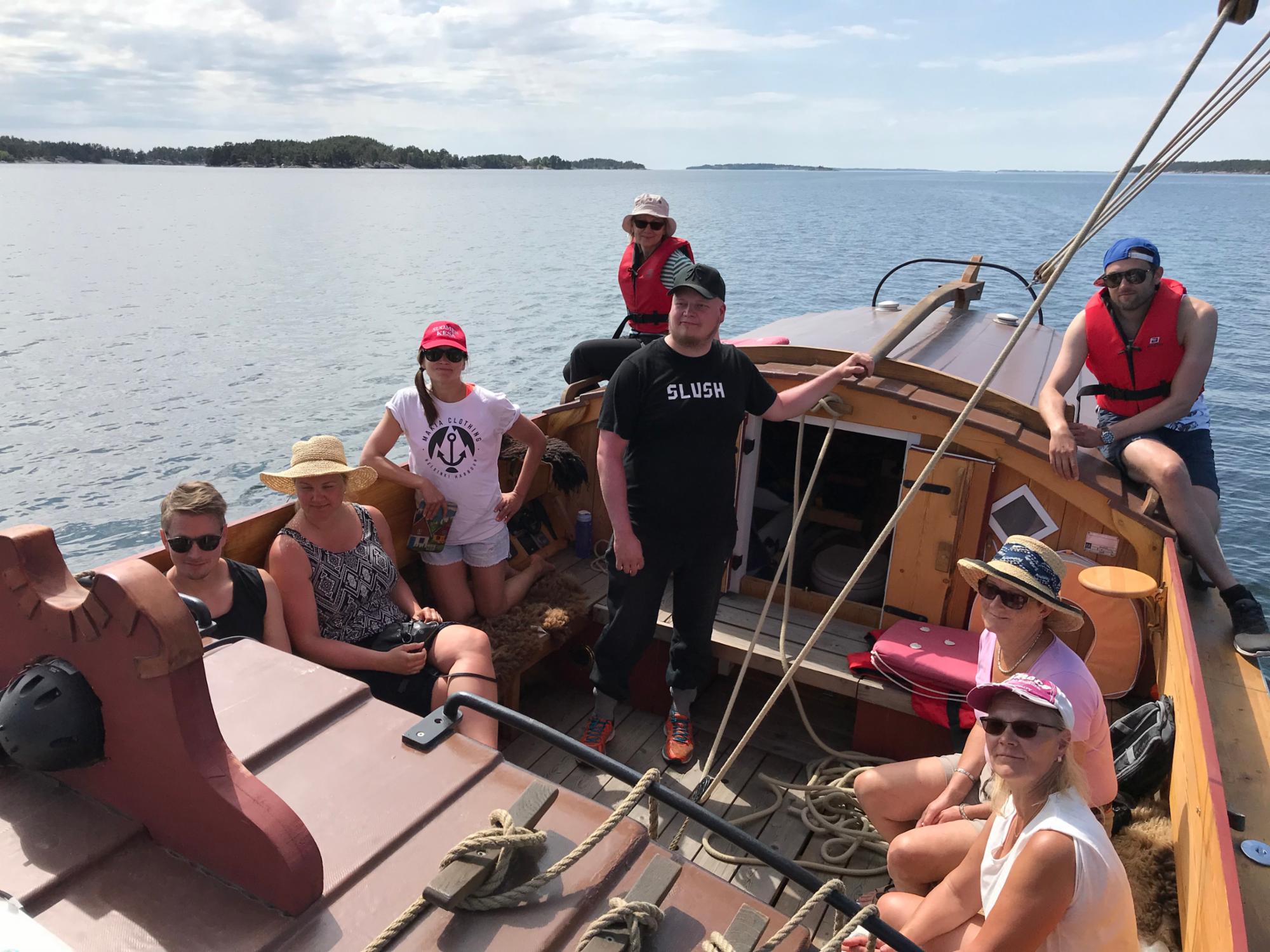 Picture gallery
Come and sail with us for two days through the archipelago in a traditional style! Departure from Nauvo 1.-2.7. ja 22.-23.7. We will sail, depending on the wind direction, towards North or South, to Uusikaupunki or Hanko. Both towns, as well as the starting point in Nauvo, can be easily reached with public transportation. The price includes meals. Bring your own tent for accommodation or rent a cabin (additional cost). Price EUR 100 €/person.
01.07. 12:00 - 02.07.2019 17:00
You can choose the event date from the calendar. There are no events on the days with dark background. If the selected event is available more than once in a day, you can choose the spesific time from the list that appears below the calendar.

Choose the amounts and types of tickets you prefer from the available selection and confirm your choice with Add to cart -button. This will take the tickets to the shopping cart.