Traditional Sail to Gullkrona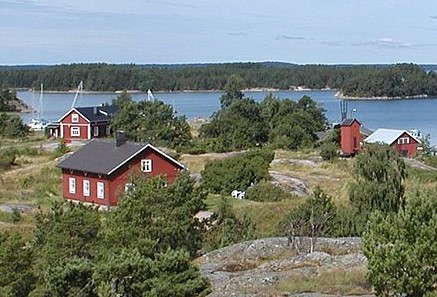 Picture gallery
The island of Gullkrona (lit. golden crown) got its name from a story where the Swedish Queen Blanche of Namur threw her crown into the sea because the landscape was the most beautiful she had ever seen. Needless to say, the charm of this idyllic little island village is something else.

We will sail out to Gullkrona with the traditional wooden work boat s/y Tacksamheten from the eastern harbor of Kirjais, 3 km from the village of Kirjais in Nauvo. The place is easy to reach with a car or bicycle.
Departures from 15th to 25th of July, 11.00-15.30. Price EUR 30/person.
15.07.2019 11:00 - 16:00
You can choose the event date from the calendar. There are no events on the days with dark background. If the selected event is available more than once in a day, you can choose the spesific time from the list that appears below the calendar.

Choose the amounts and types of tickets you prefer from the available selection and confirm your choice with Add to cart -button. This will take the tickets to the shopping cart.